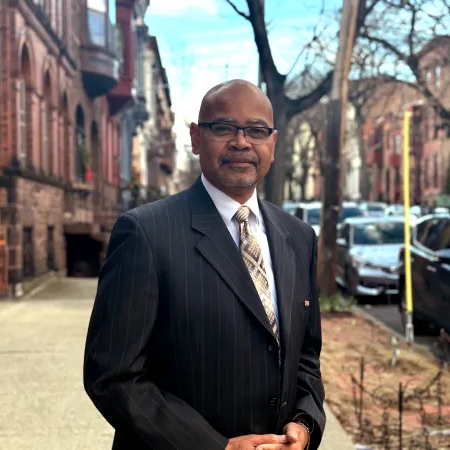 Secretary-Treasurer, NY State AFL-CIO
The Rev. Terrence L. Melvin holds the second-highest office in the New York State labor movement⁠—secretary-treasurer of the 2.5-million-member New York State AFL-CIO. In 1980, he started his career as a member of Civil Service Employees Association (CSEA) Local 427. Melvin is actively engaged in a number of labor allied and community organizations.
He serves as president of the Coalition of Black Trade Unionists (CBTU), an AFL-CIO constituency group organization, which is dedicated to addressing the unique concerns of Black workers and their communities. He is also an ordained Baptist minister and serves as associate minister and assistant to the pastor at Second Baptist Church, in Lackawanna, New York.